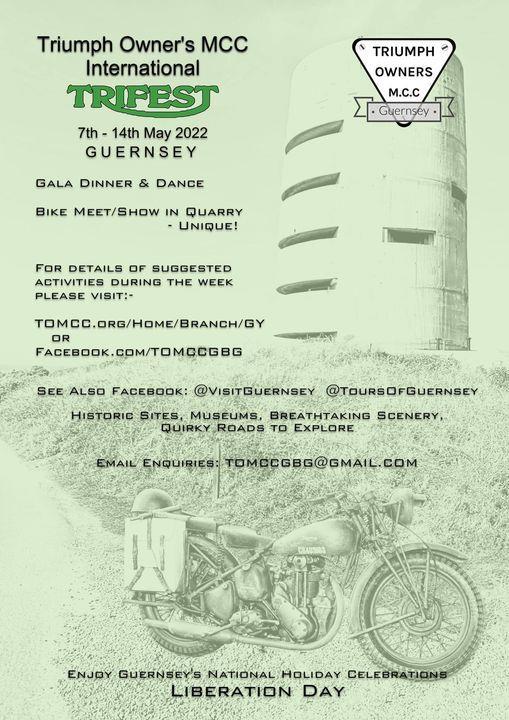 TOMCC International Trifest 2022
The Guernsey Branch of the TOMCC UK will hold a week long event centred around the annual Liberation celebrations,7th to 14th May and it will be open to all WATOC clubs.
The club are still in the process of arranging the various events, but with a week on the island there is plenty of opportunity to visit all the local attractions and maybe do some island hopping to Jersey , Alderney and Sark. More details are on the attached poster and the Branch will release more information as available. Definately one for the calendar !